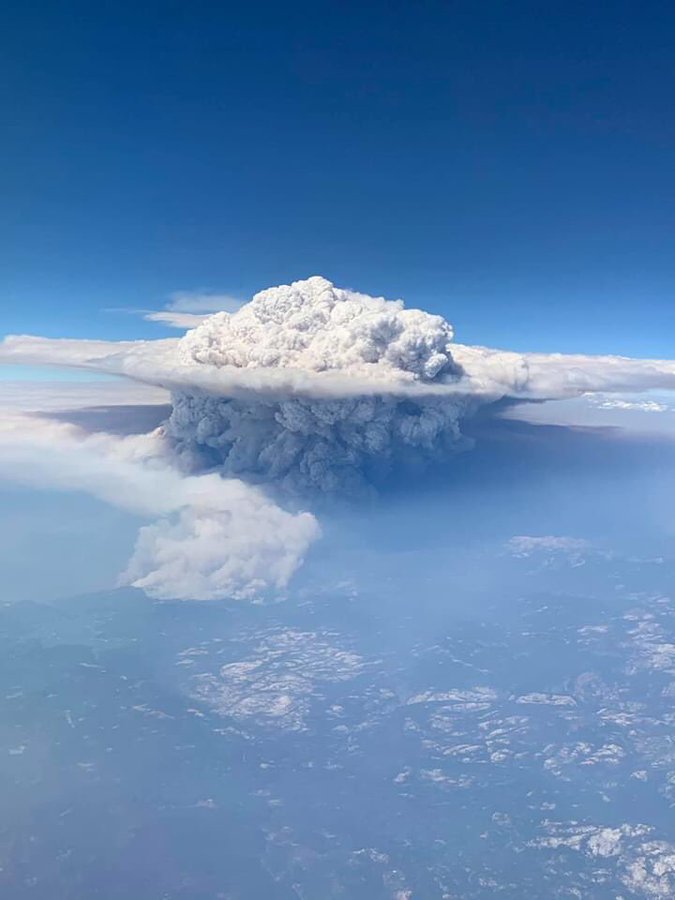 Above is a photo I found online, taken by a passenger on his flight over the Sierra Nevada, and showing a smoke cloud billowed up from the Big Creek Incident in the Sierra National Forest, which as I write is not two days old, and is 0% contained. Yesterday it grew from 5,000 to 36,000 acres, and necessitated the airlifting of more than 200 campers by the National Guard. Many campgrounds, lakes and residences in these mountains have only one real road going in, and if fire blocks that, you are stuck.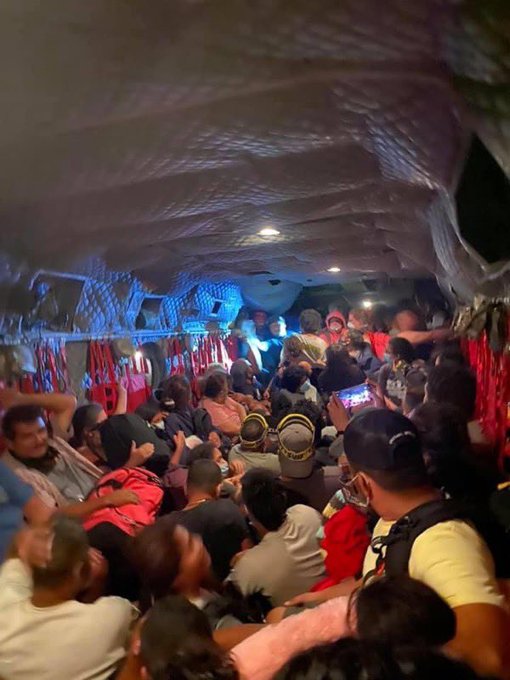 None of these photos are my own, of course. In the satellite images below, you can see San Francisco Bay on the left, and the smoke spreading across the state line into Nevada. The lower photo shows more fires over more of the state. (Let me draw your attention also, again, to how much of the state lies north of San Francisco.)
I might not have paid much attention to this particular fire except that it has abruptly changed my plans for this week. The fire itself isn't threatening the area where my family's high mountain cabin is, but the road we take branches off another road that has been closed by the highway department, several miles below our road in. So… we won't be going up after all. But God willing, I will still be seeing Soldier's family down here, and it will be good.
The indecision of yesterday has left me mentally and emotionally exhausted all out of proportion to my own situation, so that I can hardly compose a thought or a sentence, but I wanted to give an update. ❤